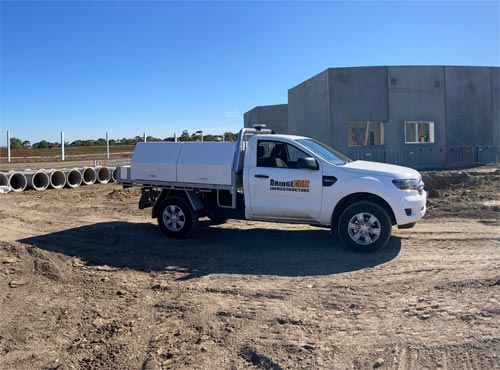 A Civil Infrastructure and Construction Services Working for a Better Tomorrow
For over a decade and still growing, BridgeCon Pty Ltd has worked tirelessly to become a very well-respected and reputable civil infrastructure and construction services provider working with our clients every step of the way. Our management team bring with them over 50 years of combined experience in the civil infrastructure field. We aim to build the best, going above and beyond our capabilities and resources using innovations and technologies for sustainability and decreasing the carbon footprint lessening the impact on our natural resources and environment.
We have adapted to the changes in the construction industry during the past decade but have seen a huge decline and inexperienced people in the construction workforce. We believe this gives us the upper hand when dealing with intricate projects whether it be bridge building or civil excavation projects, with our experience combined and our drive to excel in our field and bring success to the people we work with will determine the future of the next generation.
We understand that every project that we undertake, whether big or small can create an impact on our clients, our entire team and even the general public. This is the reason why we are very thorough in our research, and we pay attention to every detail from the design phase to full completion.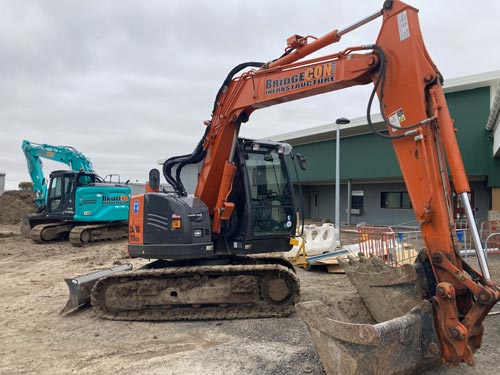 The Right Approach
We are ISO certified and are a member of the Australian Steel Institute (ASI). We also utilize our own IMS system unique to our company. We hire the best people and provide the best services for construction and civil works projects. We have an Engineering Team including Registered and Chartered Engineers, and we have a specialised and highly qualified site person for various assigned projects. We believe in unity and teamwork which is why we can work hand in hand with some of Australia's best companies.
As a turnkey civil infrastructure construction company we have the responsibility of delivering high-quality services and well-maintained equipment for our clients. Every civil infrastructure and construction project that we undertake emphasizes providing the best engineering input, ensuring a successful outcome in every phase from start to finish. We communicate and keep track of our projects making sure that we meet the timeframe and schedule without any delay or additional cost to our clients.
We follow the strict standards of our occupational health and safety protocols and policies for our team of workers and the general public. This is a part of our social responsibility that we do not neglect because our success also comes from the people who work for us and who work with us.
Our overall vision and goal matched with our experience and teamwork enable us to deliver the smartest engineering solutions which result in successful civil infrastructure and construction projects. This is our edge above our competitors and our success is also your success.
We look forward in every sense of the word, to becoming part of your team on your projects.
Contact Us for all your enquiries on civil infrastructure and construction projects. You may also directly call Kieran at 0401 511 641 or send your email to info@bridgecon.net.au.