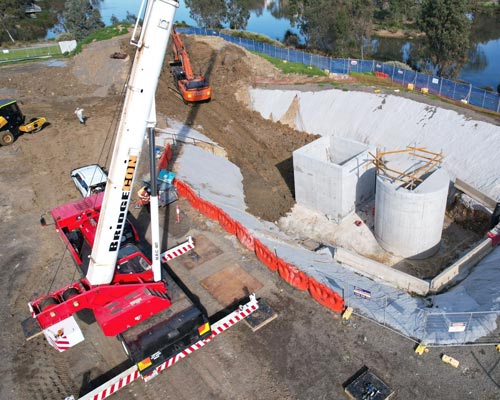 Civil Infrastructure and Construction Services
BridgeCon is a professional and client focused infrastructure contractor renowned for the delivery of a vast range of infrastructure projects. Our team are committed to upholding the highest standards of safety and quality delivery on all of our projects and this commitment strengthens the enduring relationships we have maintained throughout the industry.
We have an Engineering Team including Registered and Chartered Engineers, and we have a specialised and highly qualified site person for various assigned projects. We hire the right people to do the job systematically with the best engineering approach using innovative technology and well-maintained equipment.
We specialise in the following field of services:
Complete Construction – Form & Reinforcement Concrete Packages
Formwork
Concreting
Steel Fabrication
Earthworks including Piling, Bulk Earthworks, Cut/Fill operations, Trenching, and Detailed Excavation
Engineering – Temporary Works Engineer and Project management
Precast
Plant Hire – Hydraulic Cranes, Franna Cranes, and Excavators ranging from 35T to 3T material handlers
Labour Hire
We bring to your projects a wide variety of experience in different fields, including:
"Super-T" Road Bridges
Wet Wells
Precast elements
Steel packages
Large culverts
Excavation packages
We have a wide range of experience with infrastructure projects in Victoria. We have been involved in major marine projects, and rail and road projects.
We bring an intricate knowledge of formwork/concrete construction to all aspects of infrastructure projects.
Contact Us for all your enquiries on civil infrastructure and construction projects. You may also directly call Kieran at 0401 511 641 or send your email to info@bridgecon.net.au.